Articles in this category
How to formulate a good research question
The research question is the most important part of any research. A correct question helps you to conduct your research in an easy and flexible way.
In this paper you will learn how to formulate a correct research question. In addition, I will show you why certain research questions are not good and how they can be improved.
If you still have to start your research, this is the best investment you can make. I'm sure this will prevent you from feeling stupid, or experiencing feelings of abandonment when your research is a mess.

Our manuals cost € 6.95 each.
However, as an introduction, you can download this paper for free for the time being.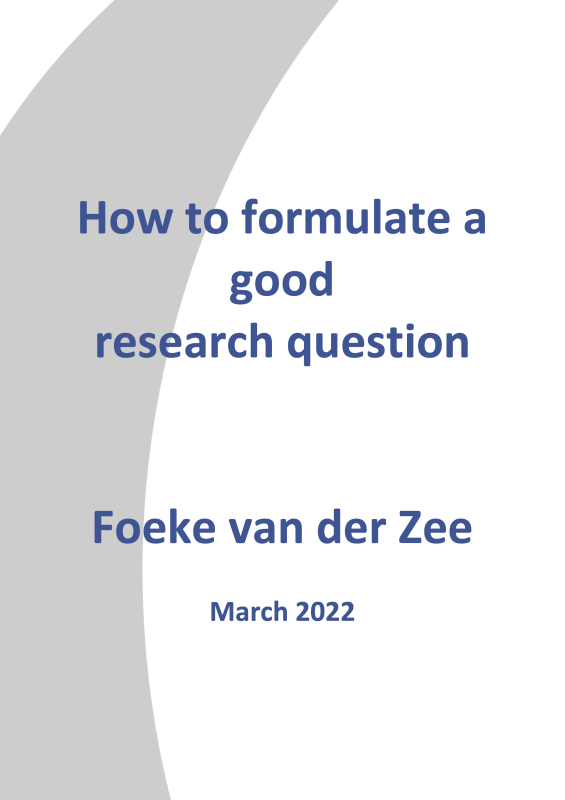 Please write your comments about this paper by clicking the button below.