In this article
Table of contents
Articles in this category
Transferring data
Transferring data is simply copy paste the data from other sources. The theory is simple, but unfortunately, in practice it is often hard to gather the correct data.
Transferring data is of the five methods for gathering data to fill a database. The other four are observing, interviewing, measuring with instruments, and generating data. Every method is described separately. On this page we will describe what is meant by transferring data and what kind of problem a scientist might encounter.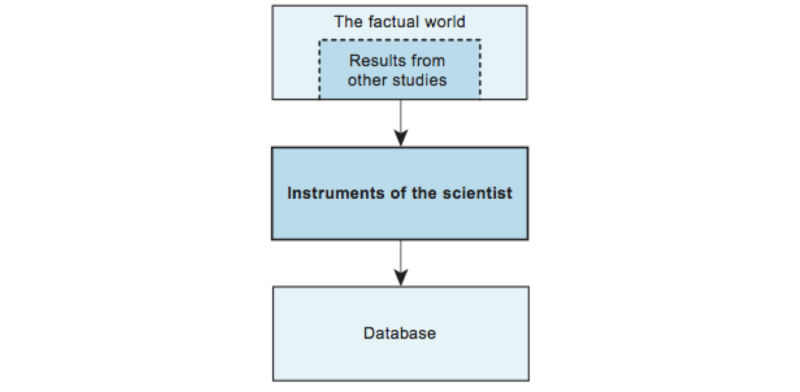 If you want to know how many people work in an industry, you can draw up a list of all companies and approach them with the question of how many employees they have. A smarter approach is to order the trade association to ask if they have a list of members that also shows the number of employees. In this way even more information can be collected, such as location, turnover, and so on. Most often these data are collected year after year.
A lot more sources can be used. Every government collects data about their inhabitants and presents it year after year in a statistical report. Some institutes collect data from companies year after year by reading the yearly report. Information can be found in newspapers about stocks. The bookkeeping of a firm is a source of information about clients and their delivery companies. All this information can be used for a new research. So copy and paste it into your database.
Unfortunately, this isn't very easy. Data from several sources do not have the same layout. Some information is classified, sometimes only the overall data is available. A lot of problems can be encountered. The turnover and the number of employees might be related to the stock exchange. Now the data from several sources have to be combined.
Before scientists starts gathering the data, they precisely define what is needed for their research. Only this information has to be collected. Sometimes it is easy to copy paste the data from other sources. If the information is not available right away, maybe the company who owns the data will share them with you. Send them a request and hopefully you are lucky. Very often the data from other sources should be interpreted or typed over. This may lead to mistakes. A turnover of € 34,567,000 is not the same as a turnover of € 43,567,000. A small mistake a big difference, and maybe a disaster for the research.
To get valid and reliable data the scientist can copy paste the information twice and a computer program (even Excel and Word) can look for differences in numbers or in texts. Best of all this is done by two persons, because very often the same mistake is made twice.
And by the way, sometimes the data are not available. This will jeopardize the research. Now the research question cannot be answered.
Related toics to Transfering data:
Having reliable and valid instruments in research is a necessity. Read how to make such instruments: